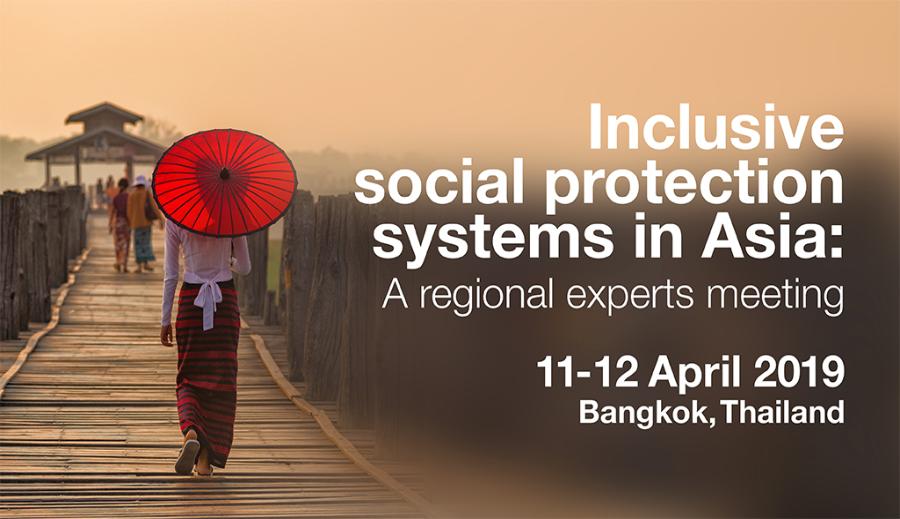 Information on the SOCIEUX+ Meeting
Inclusive Social Protection Systems in Asia
Over the past 20 years, many countries in Asia have achieved impressive economic growth, which has contributed to poverty reduction and has been accompanied by overall improvements in living standards, including nutrition, sanitation, life expectancy, healthcare and education outcomes. At the same time, however, income inequality has increased and the region remains short of quality jobs, with the majority of its workers in informal employment and an increasingly ageing population without social protection.
Investing more in social protection may be key to achieving more inclusive growth in the region. Social protection is key to achieving further declines in poverty, especially in countries where parts of the population are structurally excluded from the benefits of growing prosperity. Evidence shows that effective policies on social protection, labour and employment are mutually reinforcing, and as such, the linkages between the areas are rightfully at the centre of current socio-economic debate.
This meeting will provide an opportunity to exchange best practices and evidence on how to extend social protection systems and strengthen decent work opportunities in contexts of high informality, rising inequality and population ageing.
The meeting will gather national, regional and international experts on social protection to discuss and debate policy priorities to urgently address the region's key challenges: persistent poverty, inequality of incomes and opportunities, ageing, informality and gender gaps in health, education and labour outcomes.