Meet the Team! At SOCIEUX+, our team works to enable peer-to-peer technical cooperation activities all over the world.
Have a question? Contact us here: contact@socieux.eu.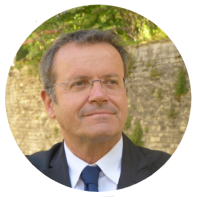 Bertrand Commelin
Director
Bertrand began as the Director of SOCIEUX+ in May 2021, shortly after he was appointed Director of the Human Capital & Social Development Department of Expertise France. Prior to this position he was Director of European and International Development of the French National Conservatory of Arts and Crafts (CNAM). He brings a wealth of experience from a career in foreign affairs, including work with the Agence Française de Développement (AFD) and the Institut Français. He holds bachelor's and master's degrees in economics from Sciences Po Paris and a national teaching qualification in the social sciences.
Adélio Fernandes Antunes
Team Leader
Adélio has led the SOCIEUX+ and SOCIEUX management teams since the Facility's initial inception in 2016. He previously worked internationally with the World Health Organization (WHO), German International Cooperation Agency (GIZ), and European Commission in a wide range of management and technical roles with a focus on financial and human resources for health systems. Adélio holds a master's in public health from the London School of Hygiene and Tropical Medicine, and still publishes research on health financing with colleagues from the University of Greifswald.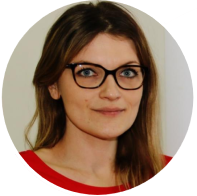 Dijana Mirvic
Deputy Team Leader
Dijana joined the SOCIEUX+ team in May 2022 as the Deputy Team Leader. Previously, she worked at Conservatoire national des arts et métiers (Le Cnam – French higher education institution dedicated to lifelong professional training), as a project manager for more than 6 years. At Le Cnam she managed international cooperation projects based on multilateral partnerships between organizations active in the field of higher education from Europe, Africa, Asia, and Latin America. She holds a master's degree in European and international cooperation with a specialization in the Challenges and dynamics of European integration from Paris VIII University, where she also worked as the lecturer in Project Management for more than two years.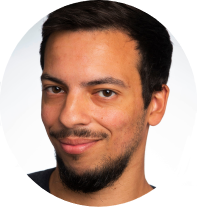 Florian Filin
Programme Officer
Florian works as a Program Officer in Paris, where he is responsible for coordinating the financial, contractual, and operational issues of the Facility. He joined the SOCIEUX+ team in August 2022, after an experience at Expertise France within an expertise facility financed by the French Development Agency (AFD) which aims at supporting the setting up of projects in vocational training. His professional experience includes the management of development cooperation projects, particularly in North Africa. He holds a Bachelor's degree in Economics and Management, and a Master's degree in Economic and Social Development Studies from the University of Paris 1 Panthéon-Sorbonne.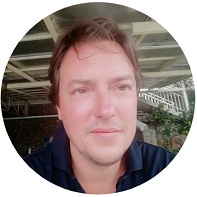 Gian Luca Portacolone
COORDINATOR OF OPERATIONS:
SOCIAL PROTECTION, LABOUR and EMPLOYMENT  
With a background in political science, economics, strategic negotiations, and cultural anthropology, Gian Luca's 18-year career in international development cooperation has focused on human development and rights, governance and public policies, and social affairs. He worked at the UN, international nongovernmental organizations, and bilateral cooperation agencies before joining SOCIEUX+ in 2016. In his time with the Facility, he has managed over 140 actions in more than 50 countries in Asia, Latin America, and Africa. Today, Gian Luca coordinates, ensures quality and compliance to a portfolio of peer-to-peer cooperation actions  across the two SOCIEUX+ areas of social protection and labour & employment. He highly values establishing constructive relationships with colleagues, partners and experts, and the incorporation of equity issues in all projects.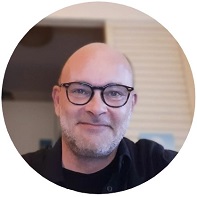 Thierry Fiquet
Development & technical advisor for labour and employment
Thierry was the Technical Key Expert since 2017, and in 2019 became the Development and Technical Advisor for Labour and Employment. Over the past 20 years, he has held many high-level management positions in Pôle emploi, the French public employment service, and the National Vocational Training Agency (AFPA) at the local, regional, national and international levels. Thierry has a post-graduate degree in labour analysis, employment policies and organizational management, a master's degree in management of economic and social administrations, and a bachelor's degree in political sciences.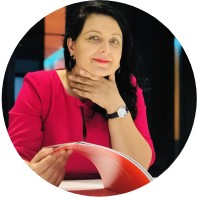 Marzena Breza
BUSINESS DEVELOPMENT & TECHNICAL ADVISOR FOR SOCIAL PROTECTION
Marzena is a senior expert in social protection with experience in government administration at the European and international levels. Before joining SOCIEUX+ she served as department director at the Polish Ministry of Labour and Social Policy, where she managed multilevel cooperation focused on social policies for senior citizens. Between 2014 and 2019 she was a resident expert of the EU-China Social Protection Reform Project. In addition, she was an active member of several working groups including the United Nations Working Group on Ageing, and the EU's Social Protection Committee. She received her PhD from the Warsaw School of Economics.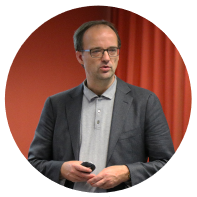 Koen Vleminckx
Knowledge Development Coordinator
Koen has been coordinating the knowledge development component of SOCIEUX+ since 2020. At the same time, he has also been the Director of Research at the Federal Public Service Social Security in the Belgian Ministry of Social Affairs. Originally an academic researcher, he was previously the director of the LIS Cross-national Data Center, an international thinktank on inequality and social policy. Koen is currently co-president of the editorial board of the Belgian Review for Social Security. He has written numerous articles and books about child poverty, social protection, inclusion, and employment policies, and actively participated in missions to Algeria, Burkina Faso, China, Morocco, Peru, and Senegal.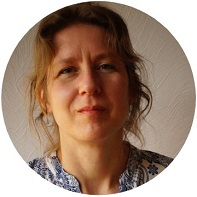 Sarah Carpentier
Knowledge Development EXPERT
Sarah joined the SOCIEUX+ team as the Knowledge Development Expert from our partner Enabel, the Belgian development agency, where she worked since 2018. Prior to this, she conducted social work and contributed to several research projects on social inclusion, low-income households, and migration. Sarah has masters' degrees in sociology and anthropology, and a PhD in sociology, where she researched the socioeconomic trajectories of minimum income beneficiaries. Her main fields of interest are global poverty and inequality, minimum income protection, social protection, labour market integration, and migration. She is inspired by life course theory and capability theory and is an expert in longitudinal statistical analysis.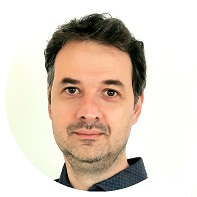 Andrea Dalla Palma
Monitoring and Evaluation Officer
Andrea is the Monitoring and Evaluation Officer of SOCIEUX+, responsible for implementing the monitoring and evaluation system, ensuring the smooth flow of information throughout the Facility and activity cycle, and the internal and external dissemination of data. Before joining SOCIEUX+, Andrea worked as the Regional Monitoring, Evaluation and Learning Specialist in Latin America and the Caribbean for the Youth Entrepreneurship Programme of the Inter-American Development Bank (IDB), and worked with NGOs and the private sector in Europe and Latin America. He holds a master's degree in development and international cooperation and a bachelor's degree in economics from Bocconi University.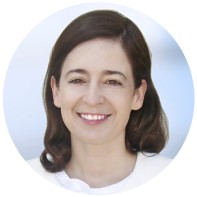 Begoña Rodríguez
Communications Officer
Begoña joined SOCIEUX+ in 2017  as the Communications Officer, with a focus on developing  innovative communication and visibility strategies for the Facility. She sets up and manages communication channels, tools, campaigns, and contents aimed at presenting SOCIEUX+ stories, values, and impacts. All of this with the help of our team, our experts, and our partners all over the world. She brings with her 20 years of experience in media and publishing, institutional communications, and EU-funded projects. She holds a master's degree in Diplomacy and International Relations from the Diplomatic School, a postgraduate degree in Art and Communications from Complutense Universitiy, and a bachelor's in Journalism from the University of Navarra.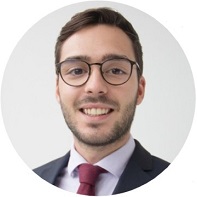 Sergio Sánchez
ACTION MANAGER
Sergio is currently an Action Manager based in Paris, responsible for the assessment, formulation, implementation and monitoring of SOCIEUX+ technical cooperation requests. Previously, he was a Programme Officer, coordinating and adapting SOCIEUX+ implementation to financial, contractual and operational matters. His professional experience includes managing development cooperation projects and research in Latin America. His academic interests include issues around inequality, poverty, and social protection. He holds a Master of Science in global development from the University of Copenhagen, and a bachelor's in international relations from the European University of Valencia.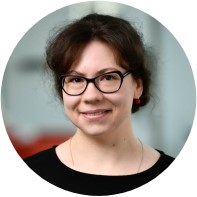 Daria Mamontova
Action manager
Daria recently joined the SOCIEUX+ team as an action manager after spending most of her career in the Russian and French civil services. There she was in charge of bilateral programs for labour and employment, and later performed the duties of a deputy counsellor for social affairs at the French Embassy in Moscow. She holds masters' degrees from the Moscow State University of International Relations and Sciences Po Paris. She has also done an international long cycle in the National School of Administration (ENA) in France. Her professional interests include the fight against poverty, social security and the elderly, and the eradication of HIV/AIDS.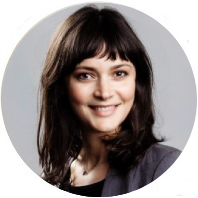 France Breulet
Action manager
France joined the SOCIEUX+ team as action manager in October 2021, after working for consultancy firms specialized in development cooperation and EU-funded projects for more than five years. During that time, she was responsible for managing relationships with project stakeholders, and supporting the financial and contractual aspects of projects, as well as communications and knowledge management. France holds a master's in development cooperation from the Université Libre de Bruxelles.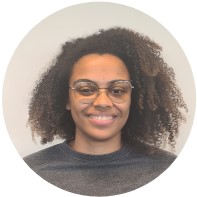 Maréva Bunga-Chiron
ACTION MANAGER
Maréva joined the SOCIEUX+ team as an action nanager in October 2022. Previously, she worked for the European Commission (DG NEAR) on regional cooperation projects for civil society organisations of the Western Balkans. As a consultant, she worked on EU technical assistance projects in Albania, Bosnia and Herzegovina, and Serbia. She focused on EU accession, legal harmonization and penitentiary reform. She has developed project methodologies on following topics : EU acquis approximation, gender equality, and human rights. She is a graduate from the College of Europe and has studied at the Faculty of Political Science in Belgrade, Serbia, and Zagreb, Croatia.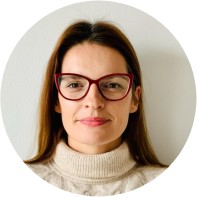 Maša Mitrović
ACTION MANAGER
Maša is a SOCIEUX+ action manager with expertise in the preparation, implementation and evaluation of multinational development projects related to protection of vulnerable population, social housing and humanitarian assistance. Within the international organization Arbeiter Samariter Bund e.V, she managed programme portfolio on social inclusion in the Western Balkan. Acting as general secretary of IRIS network, she was directly involved in capacity building of more than 150 private and public social service providers in the region. Maša is a certified PRINCE 2 project manager, holding MA in Regional Policy and Development at the University of Novi Sad.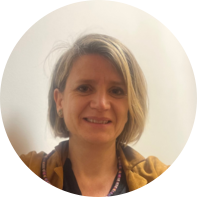 Bárbara Gómez Valcárcel
ACTION MANAGER
Bárbara joined SOCIEUX+ as an Action Manager in July 2023. She comes from working in the EU programme for social cohesion in Latin America, EUROsociAL, for more than 10 years, where she was responsible for territorial development, and gender focal point within the area of democratic governance. She has extensive experience in cooperation, mainly with Latin America and the Caribbean. She has several master's degrees in cooperation, human rights and the fight against gender violence, and is currently studying for a postgraduate degree in Governance and Public Innovation. Her main interest is to participate in actions that contribute to the reduction of inequality gaps.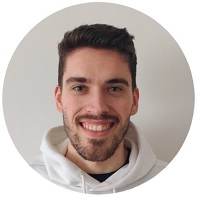 Emanuel Ferreira Da Silva
 Associate Project Officer
Emanuel joined the SOCIEUX+ team as an associate project officer in February 2021, shortly after graduating from EPHEC (the Practical School of Higher Commercial Studies) with a bachelor's in accounting degree specialising in taxation. He previously worked as an accountant at Celio International and interned at Schréder and Chemitex while in school.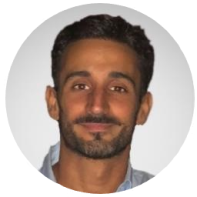 Adrián Marín Zalba
Associate Project Officer
Adrián joined the SOCIEUX+ team as a project assistant in 2021, where he is in charge of the logistical, contractual and financial management. He has previously worked for the public agency Expertise France on the EUROsociAL+ project, focusing on Gender Equality in Latin America. He holds a degree in administration and finances and his main professional interest is in international cooperation projects.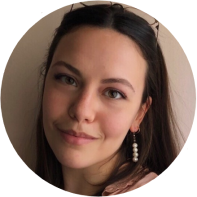 Charlotte Najman
Associate Project Officer
Charlotte has joined the SOCIEUX+ team as associate project officer in October 2022, shortly after graduating from a Master's degree in International Relationships and Geopolitics. During her studies, Charlotte has had the opportunity to do two long internships : one as an International Cooperation Project officer for the Balkan region, and another at the French Embassy in Israel in the economic and commercial department. Being trilingual, and with a bachelor's degree in Geography and Urban studies, Charlotte has a strong interest in the field of development projects, which she sees as a lever for transforming public action on a larger scale, especially since her experience with UNESCO and her humanitarian actions in NGOs.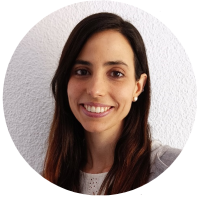 Lucía Da Fonte
PROJECT AND E-LEARNING ASSOCIATED OFFICER
Lucía is currently a Project and E-learning Associated Officer at FIIAPP, joining SOCIEUX+ in February 2023. Graduated in Communications, she has extensive professional experience in the educational field, as well as in public and private organizations in Uruguay and Spain, including Comillas Pontifical University, ICEX Spain, Uruguay XXI and the Municipality of Montevideo. She has a degree in Organizational Communication from the University of the Republic (Udelar), and a Master's in Cultural Management and Creative Industries from the University of Alcalá (UAH). Her main professional interest is to work in educational, social and cultural projects, collaborating with organizations that have a positive impact on society.