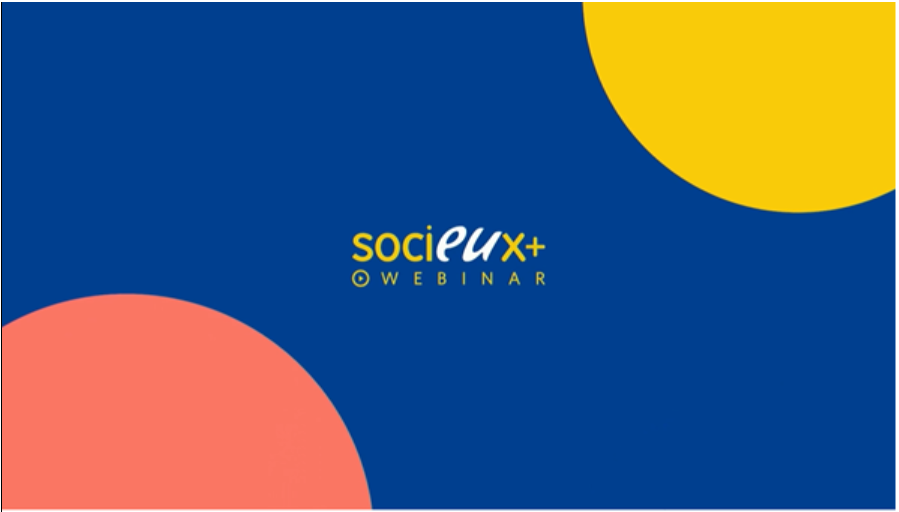 On April 21, 2022, SOCIEUX+ hosted an online webinar for public experts mobilized during the last years for our technical cooperation activities.
The objective was to recognize and value the work of these experts and to let them express themselves on their work and the challenges to come. The experts were also invited to reflect on the SOCIEUX+ Knowledge Development strategy and products to be developed.
Speakers:
Nathalie Menut, Deputy Director – Human Capital & Social Development Department, Expertise France.
Jean-Paul Heerschap, Head of Section Employment – DG International Partnerships (INTPA), European Commission.
Marzena Breza , Technical Advisor for Social Protection, SOCIEUX+.
Laura-Gaëlle Lemétayer, , International Relations Unit, Actiris. 
Carolin Koening, International Relations Division, Deutsche Gesetzliche Unfallversicherung e.V. (DGUV).
Koen Vleminckx, Knowledge Development Coordinator of SOCIEUX+.
Sarah Carpentier, Knowledge Development Expert, SOCIEUX+.