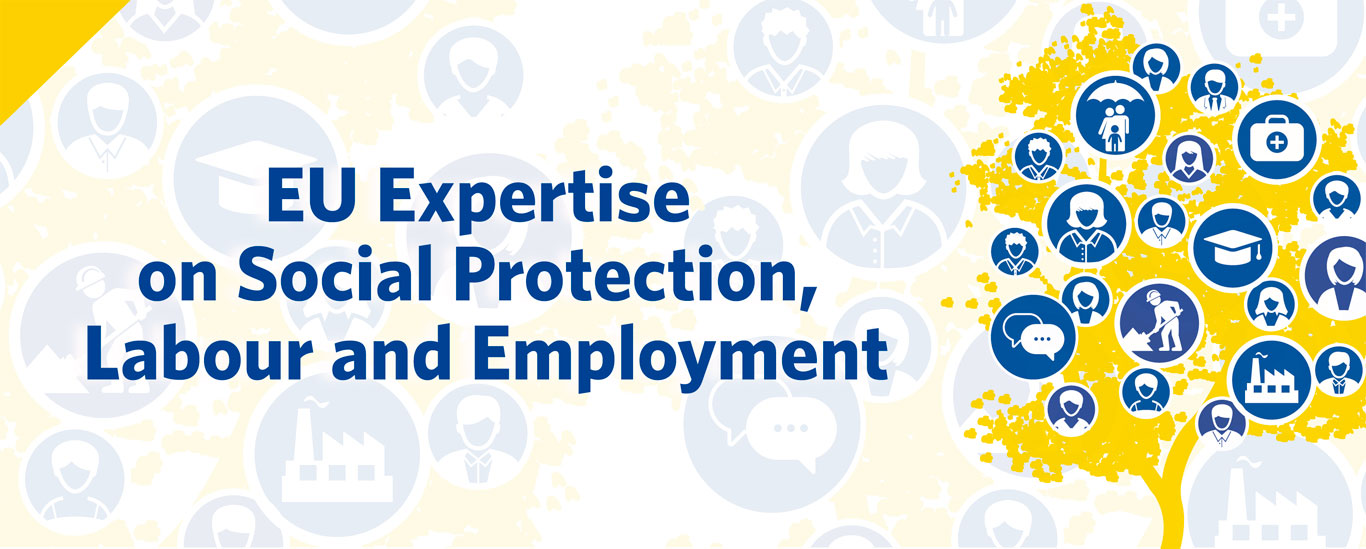 SOCIEUX+ is a technical cooperation facility set up and co-funded by the European Union (EU). SOCIEUX+ enables peer-to peer exchanges and institutional cooperation between EU Member States and more than 155 partner countries.
We specifically contribute to the design, implementation and management of inclusive, effective and sustainable labour and employment policies and social protection systems.
SOCIEUX+ connects practitioners and institutions with their European peers. These exchanges are made possible by mobilising the European public expertise for short-term technical cooperation activities with their peers outside the EU.
SOCIEUX+ is results-oriented and demand-driven only. It responds to the direct requests of public institutions and social partners organisations in more than 155 EU partner countries. SOCIEUX+ actions are micro-projects implemented through short-term activities: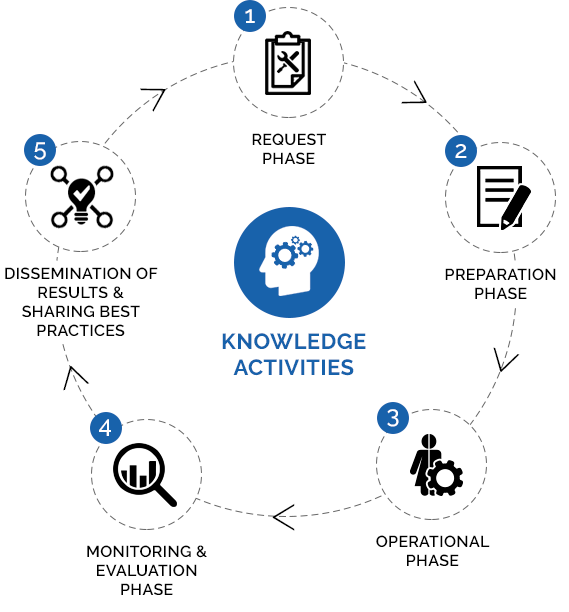 Our actions and activities are based on the following principles:
Demand -driven

Processes and goals are driven by partner countries and institutions.

Diversification of expertise

Multi-country, multi-sectoral expertise allows us to provide the best technical assistance.

High quality

Delivering high-quality technical assistance.

Institutional collaboration

Fostering relationships between EU Member States. Partner Countries and Institutions.

Knowledge development

Capitalising on existing knowledge and contributing to the creation of new understanding.

Partnership-based

Actions complement and create synergies with existing development programmes.
Ownership

Requests and actions are driven by the demands and needs of Partner Countries and Institutions.

Peer-to-peer experience

Collaboration is based on peer-to-peer approaches between institutions, experts and practitioners.

Public expertise

Expertise comes from the public institutions of EU Member States.

Results-based management

Actions are always focused on achieving set results.

Short term

Actions have a short and concrete nature, comprising 1 to 4 activities.

South-South and triangular cooperation

Supporting cooperation between two or more Partner Countries and/or between Partner Countries and EU Member States.
SOCIEUX+ is a technical cooperation facility set up and co-funded by the EU through the European Commission's Directorate-General for International Partnerships (INTPA) and the governments of France, Spain, and Belgium, and implemented by a partnership composed of:
SOCIEUX+ and the 2030 Agenda 
The SOCIEUX+ themes of social protection and employment are key components of the United Nations 2030 Agenda for Sustainable Development. SOCIEUX+ addresses several Sustainable Development Goals (SDGs) directly and indirectly, responding more particulary to the following:
As part of its strategy to promote and foster peer-to-peer international cooperation among public institutions and social partners, SOCIEUX+ aims at setting up strategic partnerships with collaborative institutions. These are public or mandated institutions of excellence in the EU Member States with recognised expertise on social protection, labour or employment.
SOCIEUX+ collaborates with:
SOCIEUX+ brochures
SOCIEUX+ logos